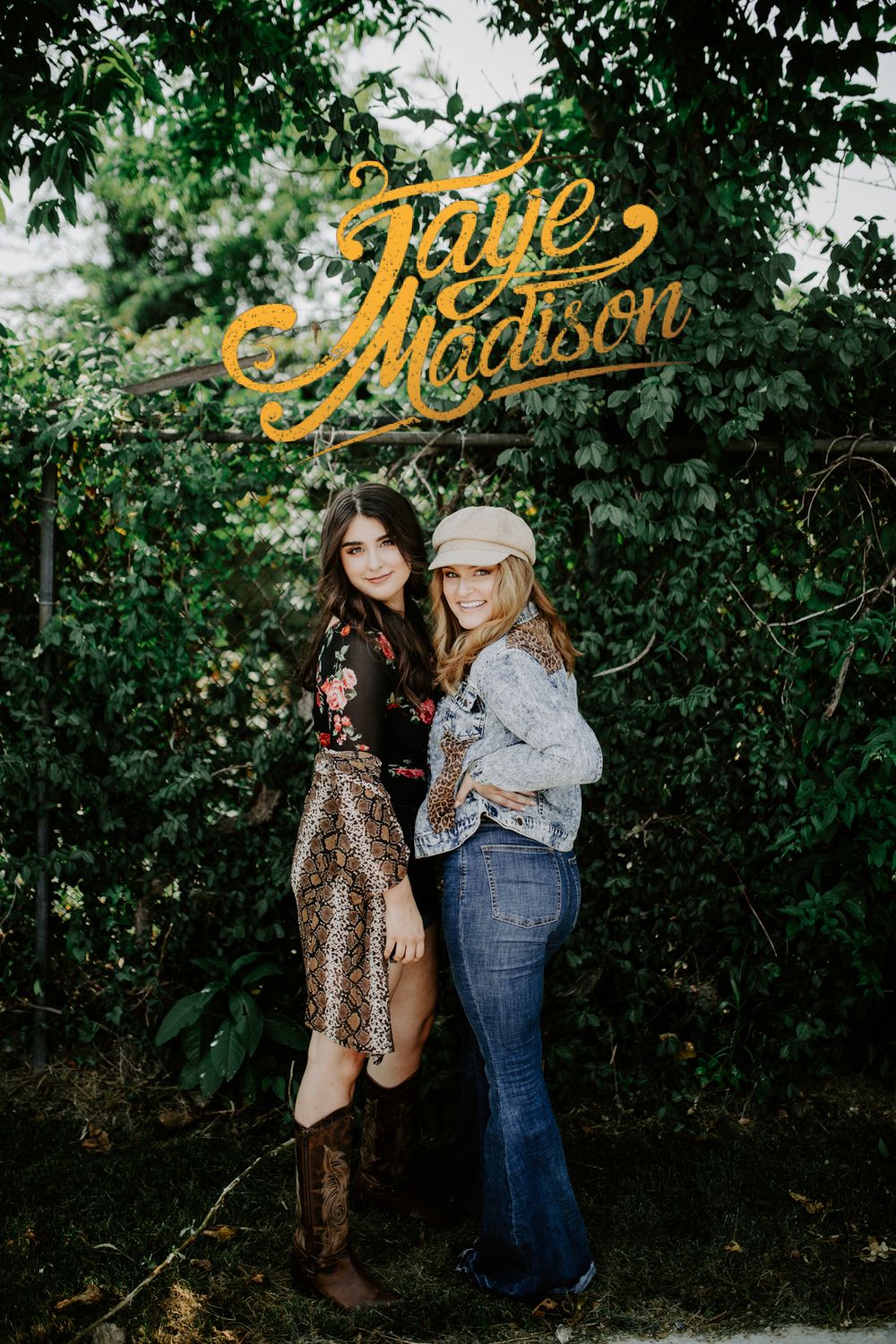 Southern Rock Twin Duo. Where Southern Grit meets Feminine Flair. 
Born one minute apart, Jordan and Madison Skinner don't know life without each other. It seems as if the twins were always meant to be halves of a whole. 
Having grown up surrounded by the diverse music of Southeast Texas, the twins drew upon their southern influences to create their own unique brand through the duo Jaye Madison in 2017. Blues, rock, country, and folk all contribute to their contemporary soulful sound. They are built in best friends and co-writers! 
Jaye Madison is now focused on writing originals and performing live around Nashville, Tennessee. 
Their latest release, "Down" is available to stream and purchase on all platforms. "Down" has gained international airplay and has surpassed 75k streams on Spotify. Their live performance video of their original "Pedestal" aired January 25th 2021 on "Today in Nashville". 
This dynamic duo recently recorded their debut album at Revolver Studios in Los Angeles to work in conjunction with Grammy Award Winning Producer Mikal Blue (OneRepublic, Colbie Caillat, Jason Mraz, Five for Fighting) and Dean Dinning of Toad the Wet Sprocket. Jaye Madison was voted the winner of United Way of Beaumont's first ever "Raise Your Voice" Fundraiser Competition in 2020. They are also on She Wolf Radio's "Ones to Watch" list for 2021, while listed with the likes of Taylor Swift and Kacey Musgraves under Women of Country's Top 10 Tuesday Playlist for December 2020.  
Find Jaye Madison on all platforms below!